Zwarte Cross 2012, Lichtenvoorde July 20-22
The 16th edition of Zwarte Cross. A festival original organized by "Jovink en de Voederbietels" (a very popular band in the east from Holland) just to have a great time together with fans and enjoy motorcross, music, parties and stunts with all kinds of motorized vehicles.
What started as a small motorcross festival grew to a festival with up-to 152.000 visitors in 3 days in 2011. In 2008 Zwarte Cross introduced a dedicated Metal-area and Metal-stage.
Next to the Metal music it is recommended to experience also the other excitement of Zwarte Cross, because it is a big party that lasts three days!
This year camper/caravan area was sold out again in 10 minutes. But the normal camping area is still available. You get a three day festival ticket for 100 euro (camping included), after the 1st of june the entrance ticket is raised to 110 euro.
This year metalshots is also trying to capture the parties at the regular campsites as well. With all the rumours about this God forsaken place (but with a church present) it must be worth to check the place and shoot some nice photos.
Download Music-schedule: Blokken schema.pdf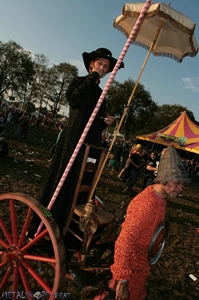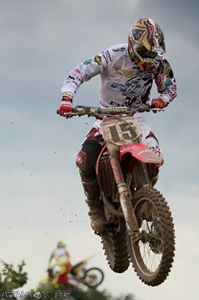 Confirmed metal/metalcore bands (update: May 09)
Pain, Doro, Exodus, Sonata Arctica, Suicidal Tendencies, Kreator, Lizzy Borden, Satan, Alestorm, Within Temptation, Dewolff, Municipal Waste, Suicidal Angels, Dog Eat Dog, Di-Rect, Frei.Wild, Textures, The Answer, Kaiser Chiefs, Backfire!, Deadbeat, My Propane, Tornado.
More Information
Zwarte Cross 2011 Metalshots Photoreport
Zwarte Cross 2010 Metalshots Photoreport
Zwarte Cross 2009 Metalshots Photoreport
Zwarte Cross website

Impression: Text & Photos by Bert.