Fortarock 2012, Park Brakkenstein - Nijmegen, june 02
With 1 published photo every 83 seconds, the 3rd Fortarock was the most productive 1 day festival from metalshots ever. It was just one BIG party! And this year that won't change. The line-up is already amazing at the beginning of march and still more bands to be announced.
Tickets (€59,50) are available at the website of Doornroosje and the next pre-sale locations: State Off Art Metalstore, Kroese Arnhem/Nijmegen, Waaghals Arnhem/Nijmegen, Uitburo Nijmegen.
More information about the tickets can be found at the Fortarock website
This year there will be two non-foodmarkets at Fortarock. A market with metal/gothic clothes, all kinds of jewelry and other accessories and a second market with records, CD's DVD's etc. Ofcourse there will be a variety of foodmarkets as well
Park Brakkenstein is in the middle of Nijmegen, Camping facilities are not available. Sleeping at the parking area is prohibited and the fine is about 90 euros. Ofcourse there are plenty Hotels available in Nijmegen.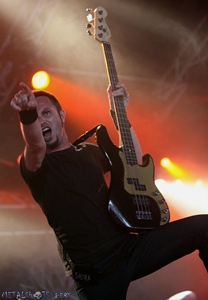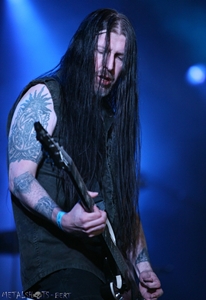 Confirmed bands (update: April 25)
Slayer, Machine Head, Lamb Of God, Anthrax, Trivium, Meshuggah, Steel Panther, The Devin Townsend Project, Asphyx, Solstafir, Nasum, Benighted, a.o.
More Information
Fortarock 2011 Metalshots Photoreport
Fortarock 2009 Metalshots Photoreport
Fortarock Festival website
Fortarock Facebookpage

Exact location: Park Brakkenstein (festivallocatie) Driehuizerweg 285 Nijmegen
Impression: Text & Photos by Bert.